In 1927, Pasquale Mottura had acquired his vineyards, hectare by hectare, through sacrifice and dedication and decided to give new life to the fruit of his labour by founding what would become one of Salento's leading wineries. After nearly 100 years of history, in which the love of the land and care of the vineyards have been passed down as a legacy for four generations, Mottura is seen as an Italian excellence worldwide in the production of fine wines.
Mottura is based in Tuglie, a small town in the south of Salento. Success came quickly for Mottura-by the 1940s, Mottura wines were already leaving Tuglie, inside large, hooped barrels onboard trains bound for central-northern Italy, to Naples, Rome and Milan, where Salento wine was sought after. While the early success was welcomed, the winery wanted more. So in the 1960s, Mottura began to bottle their own products, with the goal of making real and honest quality wines.
Today, Mottua uses their experience and innovation to constantly improve their production process from the vineyards, to bottling, to distribution. In recent years, the winery has increased their commitment to environmental sustainability by a number of different practices including irrigation techniques, agronomic practices, composting and more.
Mottura has a strong history of success in Salento, but when you have been producing wine day after day for four generations, you are always ready for new challenges, creating products that are more and more innovative and competitive in terms of quality, while maintaining respect for tradition. Mottura is committed to enhancing the value of their native vine species, such as Primitivo and Negroamaro. The winery firmly believes that it's possible to combine quantity and quality and wants to offer their consumers a wine that is also a piece of history that can live on, a tradition that never dies and which combines modernity with its roots.
The Wines
2021 Mottura Negroamaro del Salento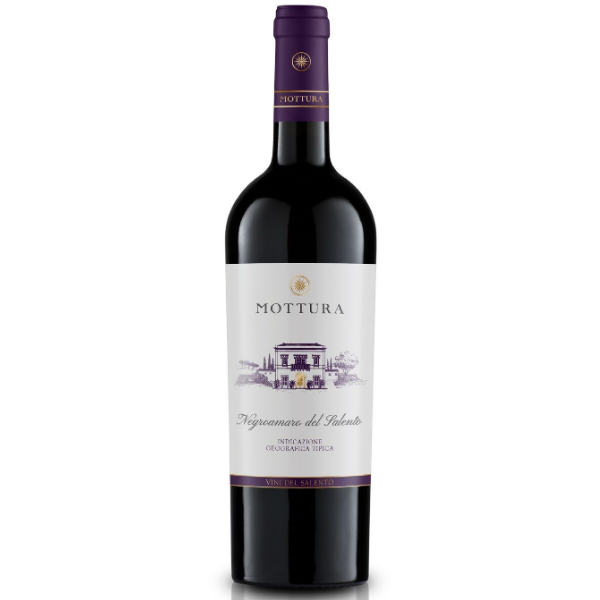 92 pts – Ken Gargett (Wine Pilot): A pleasing richly flavoured red, hailing from southern Italy. A deep magenta hue brings chocolate, dry herbs and tobacco leaf notes, cassis and blackberries, leather and truffles. Some biscuity oak, the palate then displays notes of cherries, mushrooms, soy and beef stock. The structure is dense, but there is balance and length.
2021 Mottura Primitivo del Salento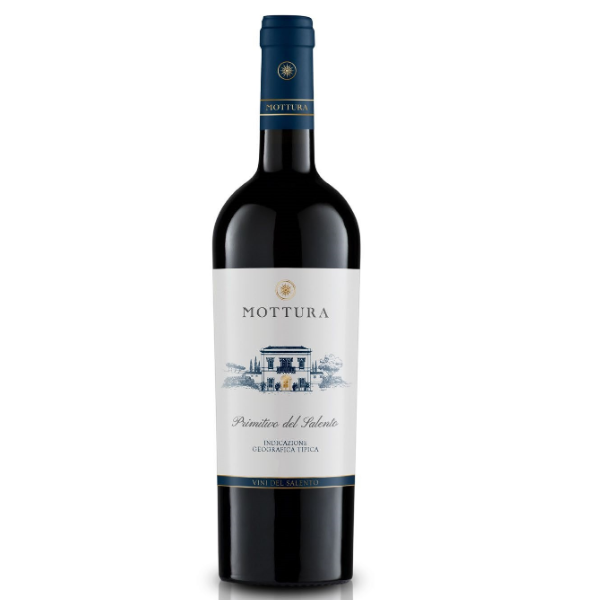 91 pts – Ken Gargett (Wine Pilot): From the Puglia region in Italy, this is a full flavoured style offering decent value. Dark maroon in colour, the nose is attractively perfumed. Black cherries, cloves, plenty of spicy notes, aniseed, chocolate and soy. Layered with silky tannins and good length, further soy notes, cherries, beef stock and dark berriese emerge more on the palate which shoes good length.