What's New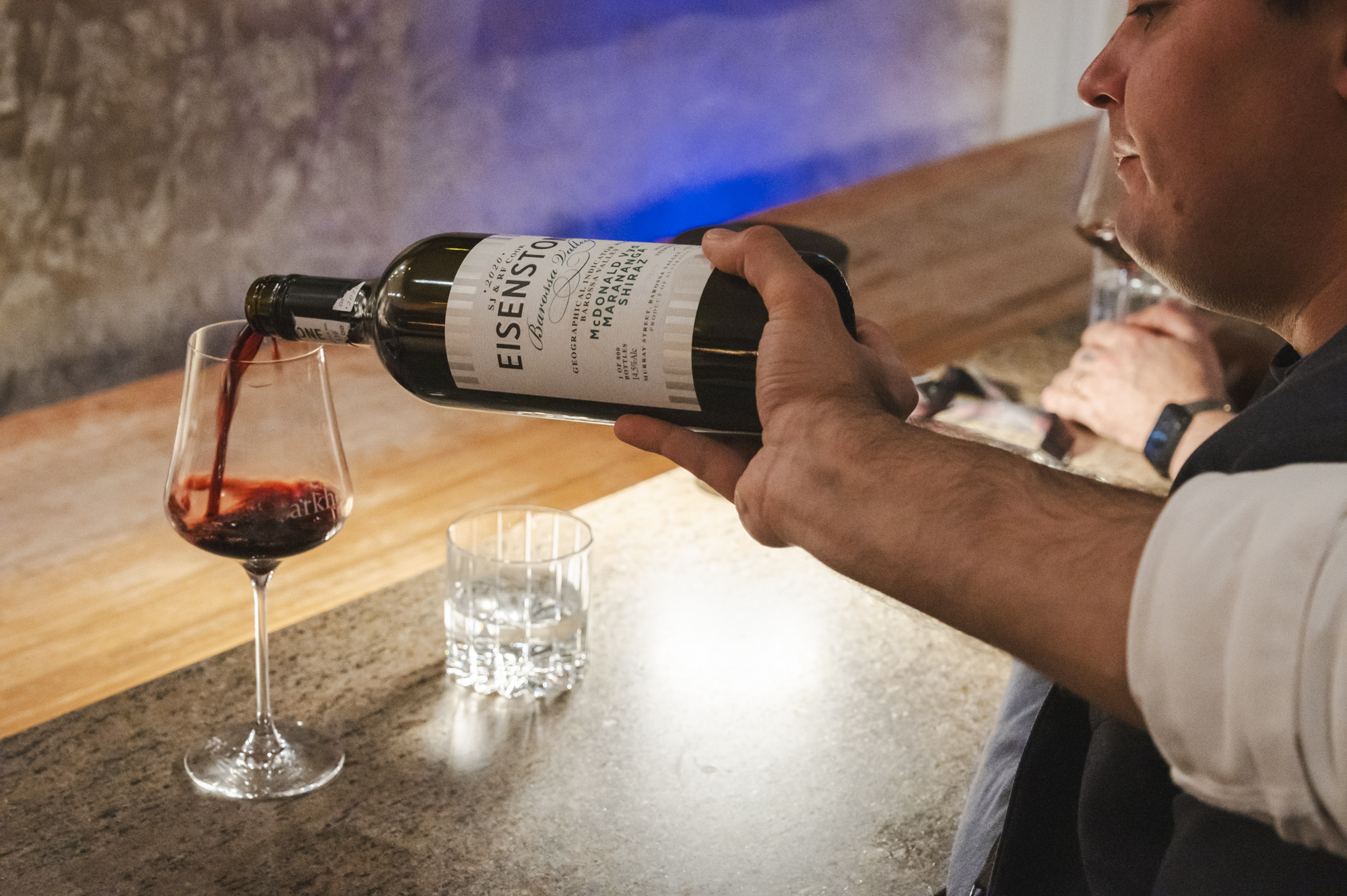 The much-anticipated release of the 2021 Eisenstone Wines is finally here! The 2021 vintage has already received high praise and limited quantities remain available, contact us today to secure yours with an expected arrival of late August.
Out and About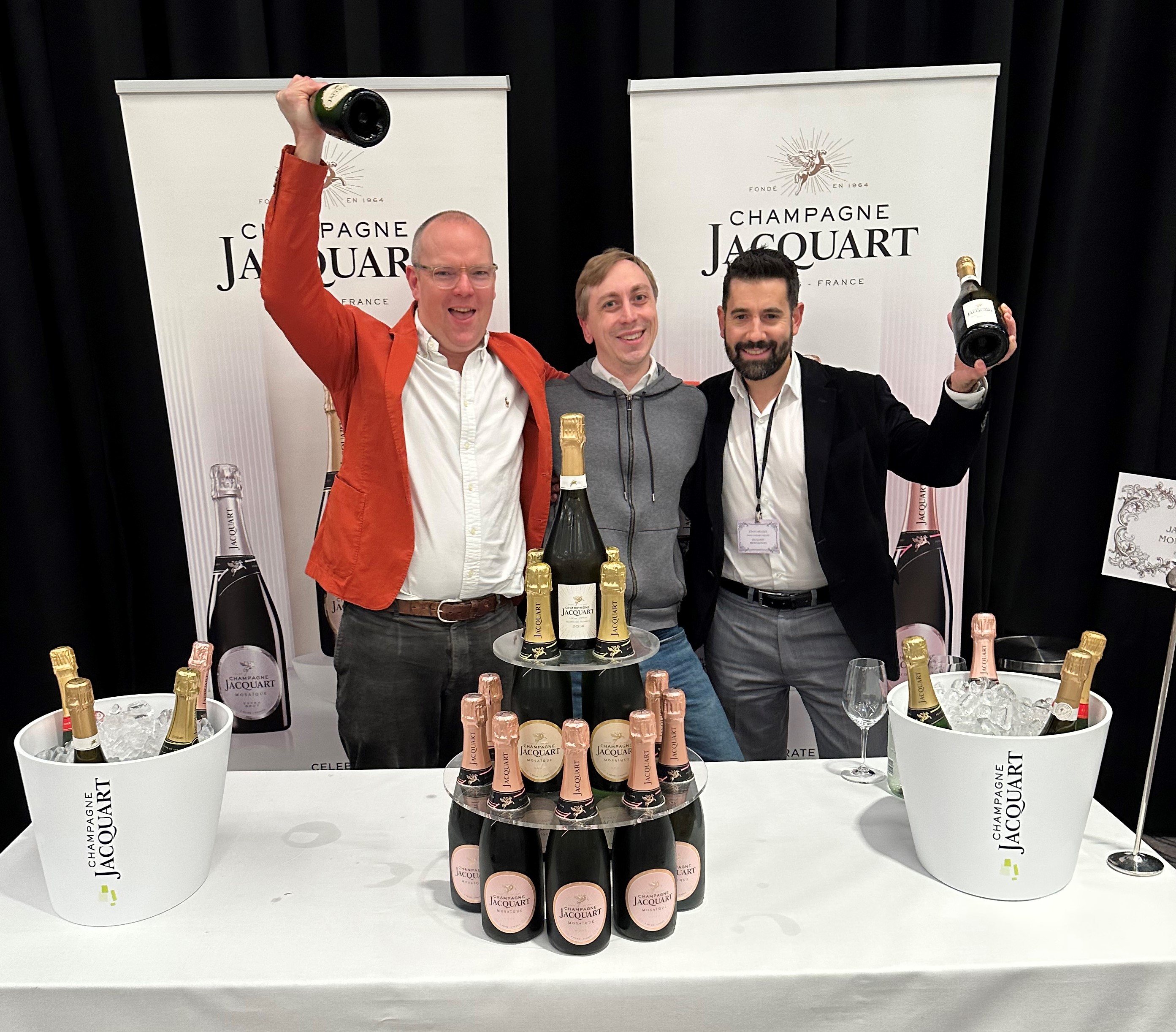 We were very excited to join Taste Champagne 2023 in Sydney and Melbourne this month! Thanks to everyone who came out and saw us during the trade and public sessions, and a big thank you to Taste Champagne for a lovely event!
Champagne Jacquart Is Coming To Australia 
In August, Victor of Champagne Jacquart will be making his way around Australia. Contact your sales representative to secure your winemaker dinner or visit.
Winery Spotlight
Bonny Doon began in 1983 when Randall Grahm attempted to replicate Burgundy in California, but quickly realized that he would have far more success creating more
distinctive and original wines working with Rhône varieties in the Central Coast of California. Through trial and error, he learned that in a warm, Mediterranean climate, it is usually blended wines that are the most successful.
Randall is a California native who, after graduating University, worked at the Wine Merchant in Beverly Hills sweeping floors. He was given the opportunity to taste a large amount of French wines, which turned him into a complete wine fanatic. He returned to school to complete a Plant Sciences degree in 1979, and later purchased property in the Santa Cruz Mountains, intent on producing the Great American Pinot Noir. He eventually experimented with Rhône varieties and has been a tireless champion of
the grapes of the Rhône since the inaugural vintage of Le Cigare Volant, being dubbed as "The Rhône Ranger."
The origin story of the Bonny Doon name comes from 1954 in the village of Chateauneuf- du-Pape, where the council was afraid that flying saucers or "flying cigars" might
damage their vineyards. So they passed an ordinance prohibiting the landing of flying saucers or flying cigars. The ordinance further states that any flying saucers or flying cigars that did land were to be taken immediately to the pound.
Over the last 40 years, Bonny Doon has enjoyed a long history of innovation. They were the first to truly popularize Rhône grapes in California, the first to successfully work with cryo-extraction for sundry "Vains de Glacière," the first to utilize microbullage in California, the first to popularize screwcaps for premium wines (even hosting
a funeral for the cork), and the first to embrace true transparency in labelling with their ingredient labelling initiative. Over the years, Bonny Doon continued to grow until it became the 28th largest winery in the United States and Randall had realized that the company had diverged from its original intention of producing soulful, distinctive and original wines, and that it was time to take a course correction, so he sold off the larger brands he had acquired over the years in 2010.
Since then, the focus of the winery has been to spend far more time working in the vineyards and improving their practices, as well as on making wines with a much lighter touch. Bonny Doon seeks to produce wines that are profoundly organized, endowed with life force or the ability to tolerate oxidative challenge. Wines like this cannot precisely be made- rather they must be translations of the vineyard's own vitality. Randall has recently purchased a property in San Juan Bautista, which he calls Popelouchum, which is the Mutsun word for paradise, where he very ambitiously plans to breed 10,000 new grape varieties there, and perhaps produce a true vin de terroir in the New World.
The Wines
2021 Bonny Doon Vin Gris de Cigare Rosé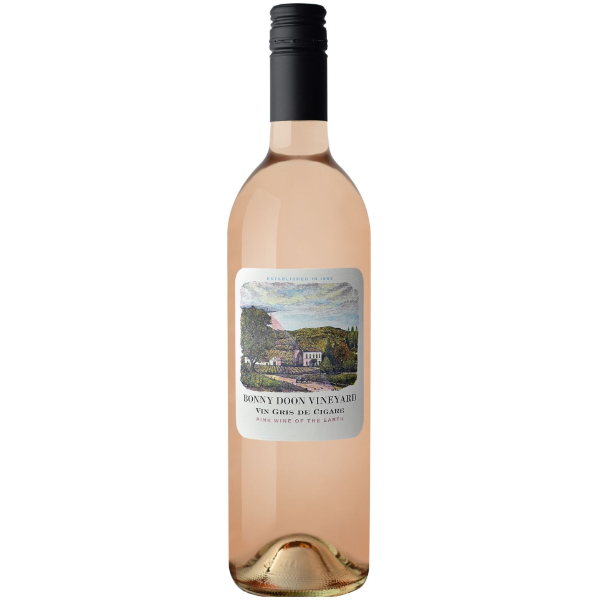 94 pts – Geoff Bollom (National Liquor News): Great colour. Balanced. Crisp and dry with just the right amount of fruitiness. Musk on the nose with glazed cherry on the palate.
2020 Bonny Doon Rouge Le Cigare Volant Rouge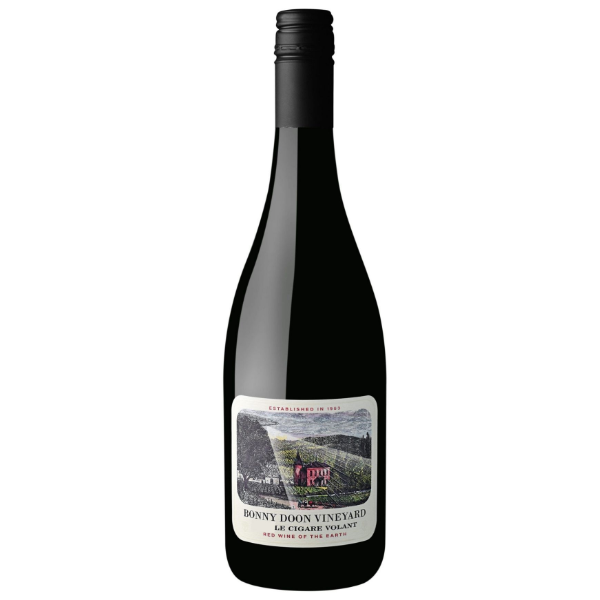 92 pts – Matt Kettmann (Wine Enthusiast): Counoise starts with aromas of cherry, grenadine, mace, star anise, and barrel toast. The palate shows that rugged chaparral spice that made this blend world-famous, alongside dark-raspberry, boysenberry, roasted fennel, and anise flavours.