The Trentino area is no stranger to grape growing and winemaking, with vineyards dating back to the 1600s. At the turn of the 20th century in 1904, a handful of farmers from Trentino decided to embrace the newly introduced cooperative system in order to remain competitive in their grape selling, and thus Mezzacorona was born. At the time, Gruppo Mezzacorona was comprised of 13 farming families. Today, the group is made up of an impressive 1,600 farming families, accounting for 2,800 hectares of vineyards, and is one of the most successful and influential wine cooperatives to come out of Italy.
The vineyards of Castel Firmian lie at the foot of the majestic Italian Dolomites, running from Lake Garda to the bottom of the towering mountains. Thanks to a spectrum of microclimates, ranging from Mediterranean to Alpine, and over a century of winemaking experience, the winey planted varietals in the zones best tailored to the needs of each varietal, allowing them to flaunt the aromas and flavour of their terroir. The Castel Firmian team works in harmony with nature to grow quality fruit, and their wines originate from small pristine vineyards where the grapes are carefully selected and harvested by hand to ensure the finest ripeness.
More than its vineyards, Trentino is also a land full of history and traditions. It is filled with castles and noble mansions that testify to a past rich in history. Castel Firmian is one of Trentino's most famous castles. Standing in the town of Mezzacorona, it was built in the 13th century as a tower that guarded over the Piana Rotaliana plane. The castle belonged to the noble family of Mez (which was the ancient name of Mezzacorona), and was restored, expanded and improved by Count Nicolò Firmian after his wedding with Dorotea Mez. Since 1480, the year in which Count Firmian's restoration was completed, it has stood majestic above the manicured vineyards of Piana Rotaliana. The castle's importance is closely linked to the figure of the Count, who, thanks to his influence, the wine trade between Piana Rotaliana and the Austrian nobility grew considerably.
Castel Firmian is the Mezzacorona range dedicated to specialist retail and on-premise, crafted to be a perfect complement to Italian and international cuisine. Castel Firmian wines are elegant and friendly. Their balanced bouquet and aromatic intensity are expression of Trentino history and wine making tradition, where genuine fruit produces special wines. The range is the result of a quest for refined quality and consists of varietal wines characterized by a perfect harmony between fragrance and taste. With every sip, Castel Firmian wines give the freshness and purity of all that is truly Trentino.
The Wines
2021 Castel Firmian Pinot Grigio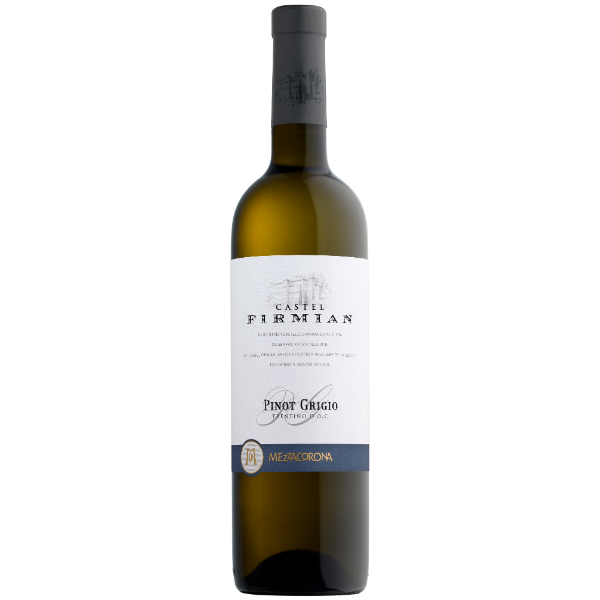 91 pts – Decanter: Floral, toast and spicy nose. The palate is tight and citrusy with juicy acidity, a mineral edge and a long, refreshing finish. Pretty impressive.
2020 Castel Firmian Riserva Pinot Grigio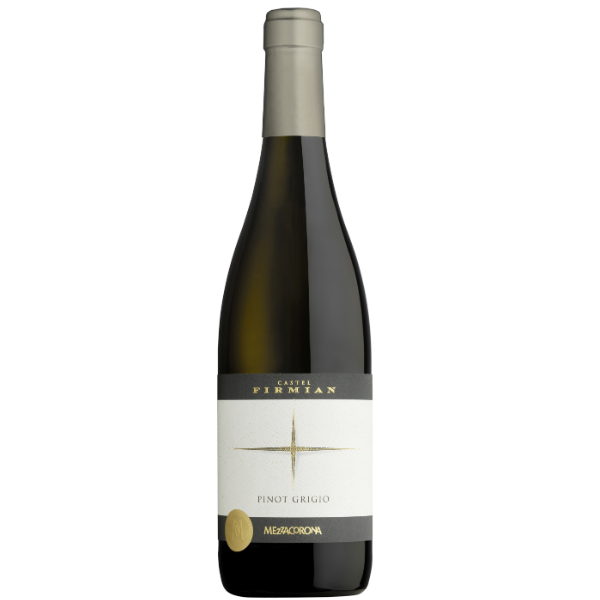 Kim Brebach (BWU20): This is a serious PG, not the usual lollywater. Crisp and crunchy. more green apples than ripe pears, some minerals and a strong line of acid.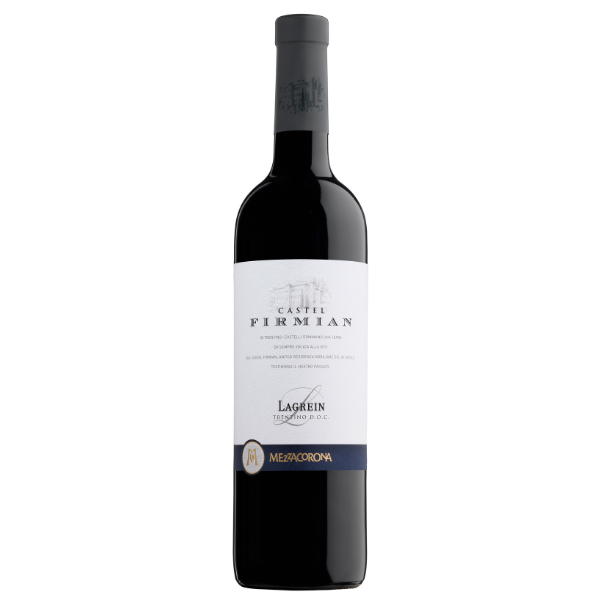 93 pts – Kim Brebach (BWU20): The colour is impenetrable, the nose offers a riot of smells ranging from cherries and dark berries to leather and dried herbs. The palate continues the story and adds some vanillan oak, fresh acid and ripe tannins. It packs a lot of flavour into a medium-bodied package.
2019 Castel Firmian Pinot Nero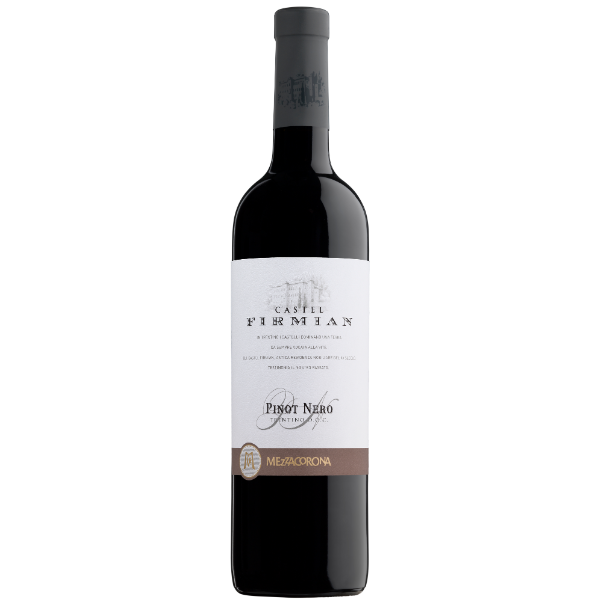 92 pts – Patrick Eckel (Wine Reviewer): A light red with aromatics of morello cherry and faint earth. Light to medium bodied with pure red cherry and cranberry fruit, tannins are firm but superfine and give a softly bitter contrast, lovely lines of acidity and vibrant red fruits to finish. A great example of the variety.
2018 Castel Firmian Riserva Teroldego Rotaliano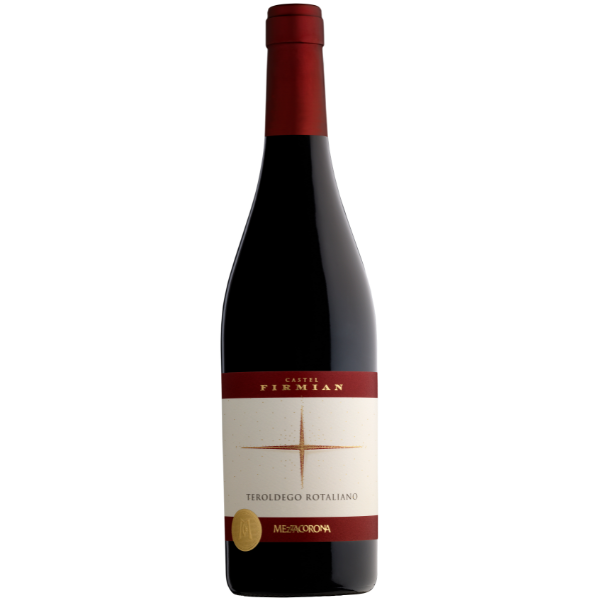 93 pts – Ken Gargett (Wine Pilot): This is a very fine example for anyone keen to explore what this variety offers. Maroon hue, there is some serious concentration and power found here. We have flavours of black cherries, smoked meats, animal skins, blackcurrants and chocolate. A seductive if somewhat firm texture, through to powdery tannins.
2017 Castel Firmian 'Daben' Moscato Rosa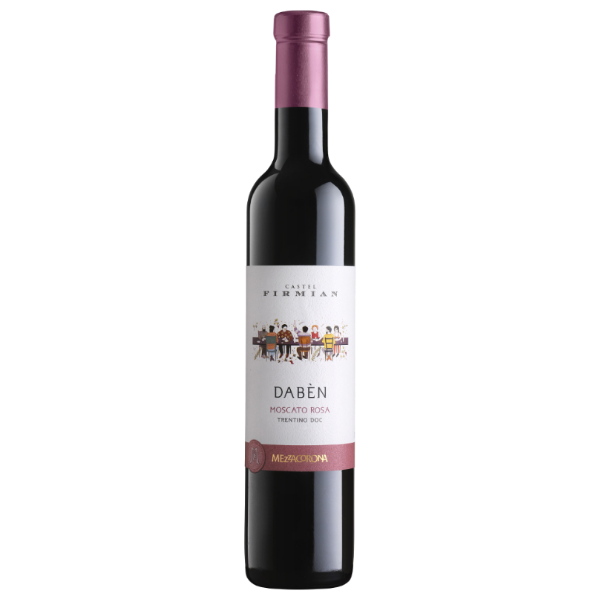 94 pts – Patrick Eckel (Wine Reviewer): A medium red in colour with wonderfully aromatic raspberry leaf and wild strawberry on the nose. There is a lovely sweetness on the palate but set against racy acidity and jubey lollies (red) with a touch of ripe blackberry. Such a unique and delicious wine that has impressive balance.