Following an extensive search of Western Australian wineries, Pemberton was chosen in 1998 as the most suitable to establish Silkwood Wines, amidst towering karri forest, based on finding both an ideal climate and soil to produce quality wines. In 2004, Scottish engineer Peter Bowman and his family purchased Silkwood Estate after driving past it on his way to visit his Pemberton-based son. Peter noted the property was for sale and could instantly see the potential, soon after purchasing the adjoining property to bring the vineyard count up to 25 hectares.
In 2018, Peter brought Silkwood's current head winemaker, Michael Ng, on board who began his career in 2004
and has worked vintages all over the world, including Turkey, New Zealand, France, Victoria and Western Australia. Michael migrated to Melbourne from China with his parents when he was 13, and his parents set up a restaurant in Melbourne. While the restaurant served wine, his parents never drank it and were more partial to beer and spirits, making the probability of a wine career unlikely, particularly after he graduated from University with a Bachelor of Information Systems. However, in University, Michael sparked his passion for wine, buying as many as he could afford and studying the ones he couldn't. In 2003, Michael took the plunge to start his winemaking degree, becoming the first ever Asian student to complete this degree.
At the beginning of Michael's winemaking career, he struggled to get the opportunities he needed in order to get practical experience, and in 2003 the only opportunity he could find was as a Chinese food chef at Domaine Chandon's Yarra Valley restaurant. Between his shifts he was able to study Chandon's vineyard and winery, which led him to make his first wine in 2004 in his garage. It wasn't until 2006 that Michael got his big break and landed a winemaking role at a winery in Turkey. From there, he worked all around the world gaining the knowledge and experience that would eventually land him back to Australia and in Pemberton at Silkwood Estate.
Silkwood's focus on quality is their highest priority and with this they aim to produce beautiful boutique wines that their customers will be proud to share with their family and friends. All Silkwood wines are crafted with individual attention and focus on expressing the distinct varietal characteristics that the Pemberton region is renowned for.
The Wines
2022 Silkwood 'The Bowers' Sauvignon Blanc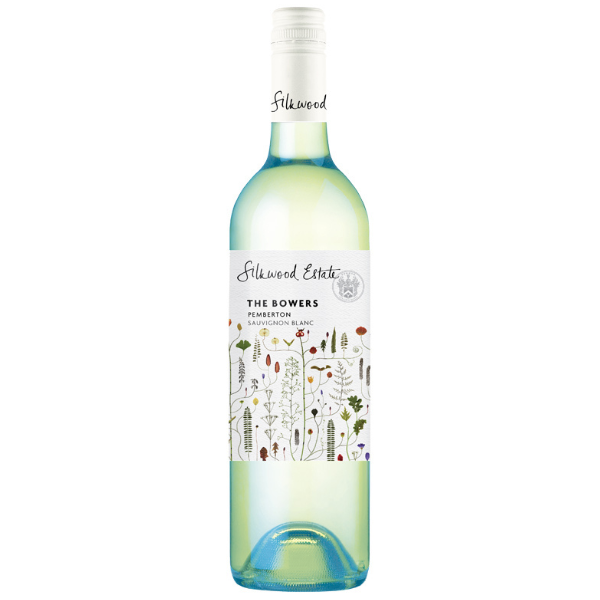 New Vintage! 
Bright straw with a green hue. Vibrant aromas of tropical fruits, gooseberry and cut lime. Fresh tropical fruit and citrus flavours flow on the palate with refreshing acidity on the finish.
2022 Silkwood 'The Bowers' Chardonnay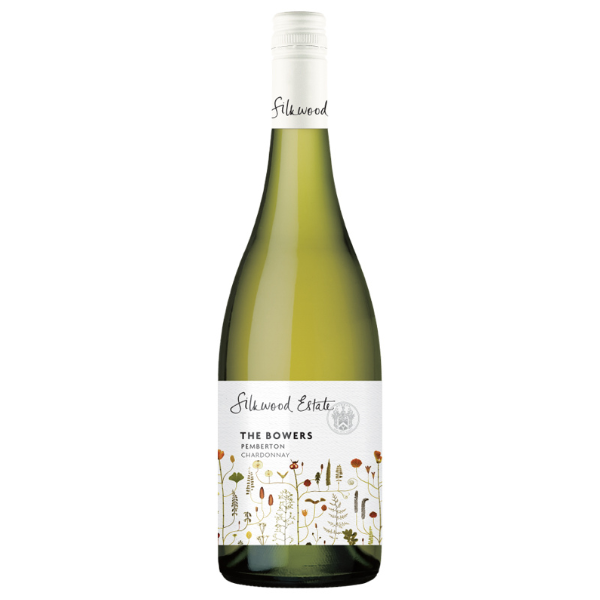 New Vintage!
Straw yellow with a green tinge. Aromas of Brioche and nectarine. Citrus and nectarine flavours followed by subtle brioche and cashew nuttiness on the palate.
2023 Silkwood 'The Bowers' Pinot Noir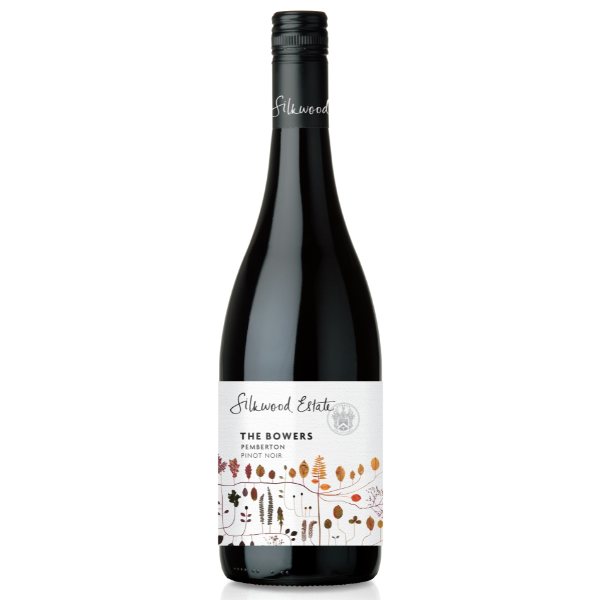 New Vintage!
Dark cherry red. Bright aromas of black cherry and raspberry with sweet spicy notes and earthiness. Abundant flavours of black cherries and forest berries with earthy notes supported by lingering, soft tannins, and fresh red fruitiness. Soft and flavoursome on the finish.
2017 Silkwood 'The Bowers' Merlot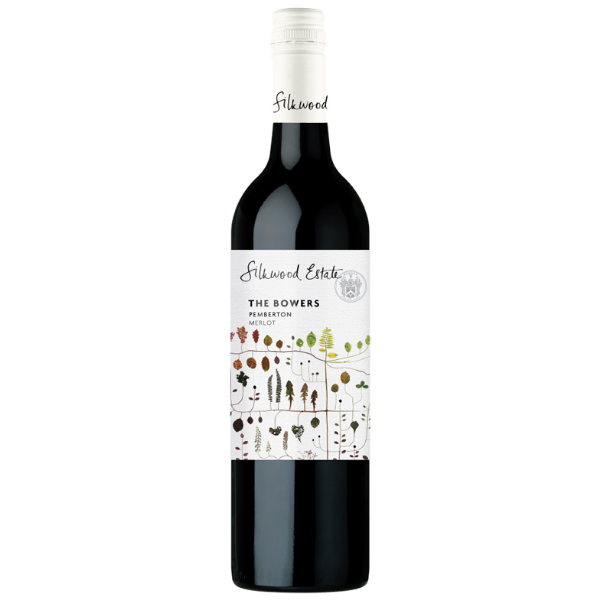 91 pts – Stuart Robinson (Vinsomniac): All tobacco, green olive and peppercorn. Soft, inviting, a medium bodied example, tannin fine and expressive. It carries an air of freshness, an acidic line on a tail of expressiveness. A joyous wine. 91. Drink to 2027
2018 Silkwood 'The Bowers' Shiraz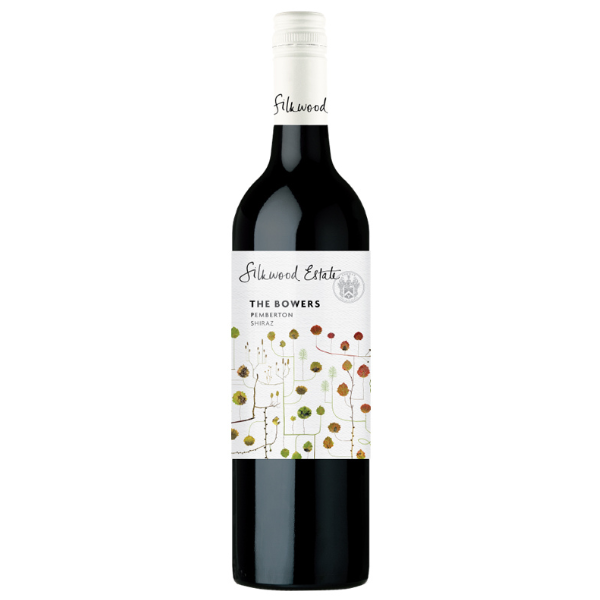 91 pts – Halliday Wine Companion: Savoury shiraz with enough fruit-flavour to make it juicy and satisfying. Clove and pepper-spice notes thread through red cherry & plum. The wine is ripe, well-shaped and easy to enjoy.
2022 Silkwood 'The Walcott' Riesling
New Vintage!
Bright straw with hint of a green hue. Floral notes of citrus blossom and zest. The palate has lime zest and citrus with a crisp acidity and a mineral finish.
2022 Silkwood 'The Walcott' Pinot Noir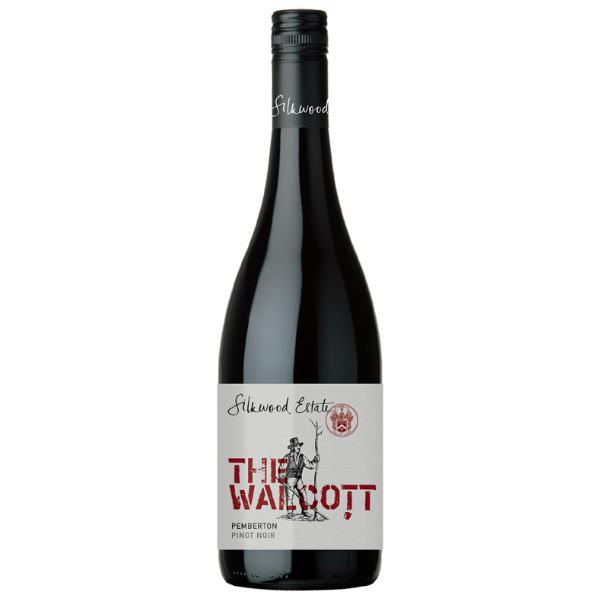 New Vintage!
Dark red. Cherry and dark chocolate with hints of truffles. Concentrated dark berry flavours mingle on the palate, with elegant oak spice and fine tannins and earthiness with a lengthy savoury finish.
2017 Silkwood 'The Walcott' Shiraz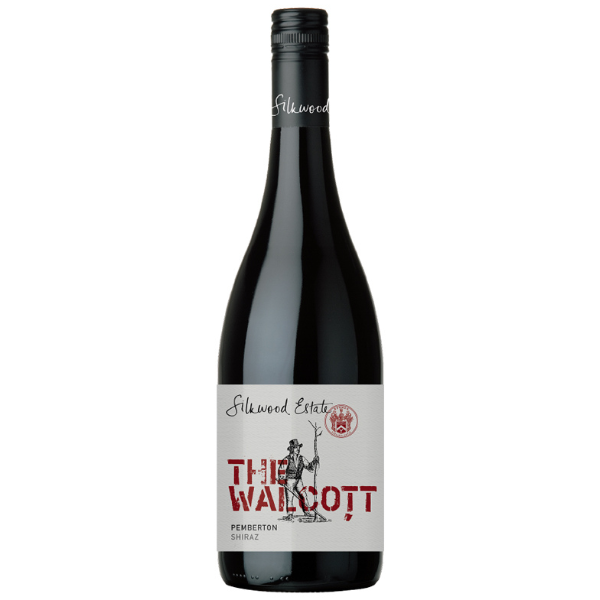 94 pts – Huon Hooke (The Real Review): Medium to full red colour with a purple tint, the bouquet a mix of black fruits, earth and ironstone with suble spice notes. Intense, bright palate with freshness and intensity and drive.
2018 Silkwood 'The Walcott' Malbec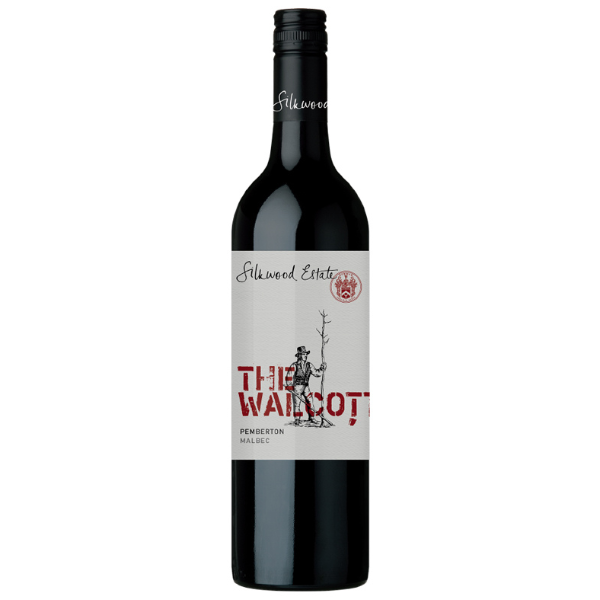 92 pts – James Suckling: Attractive ripe plums and mulberries abound here, as well as some rich florals. Quite pure. The palate offers a silky initial impression and drops attractive red-plum flavors that build in weight and structure on the finish. Plenty to like here.
2019 Silkwood 'The Walcott' Chardonnay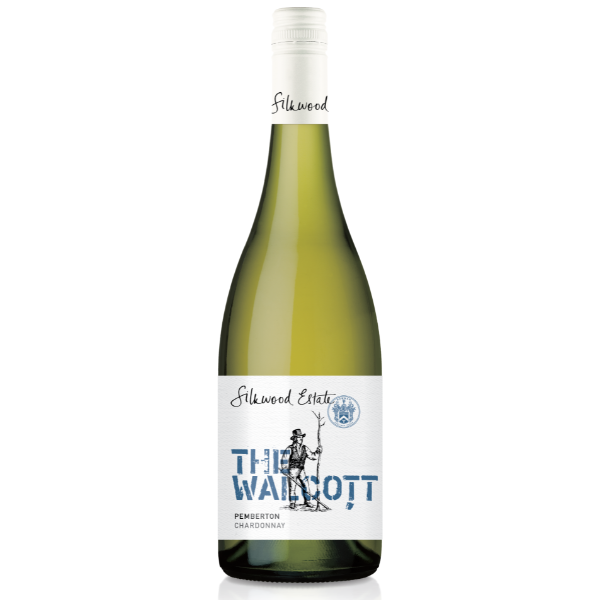 94 pts – Kim Brebach (BWU20): Pemberton subtlety and restraint here, so you need to get under the skin. White peaches and a touch of grapefruit, backed by spicy oak and almond meal plus some lees complexity. Impressive modern chardy with finesse and polish.